The Nostalgic Knitter
I wanted to start this blog to chronicle my knitting, crochet, sewing, and quilting projects...and whatever other craft I get the itch to try! I've been knitting mostly, hence the blog title. I hope to showcase my projects and offer some how-to advice from time to time.
Monday, January 31, 2011
This is a demonstration on how to do a criss cross stitch with double crochets.



Posted by

Rebecca Meals
at 2:28 PM
No comments:

Thursday, January 27, 2011
There was a question on our
KNITFreedom Ravelry group
about what it means to "replace the first double crochet with a chain 3." Even though I answered already, I know many people are visual, as I am, and I thought it might be beneficial to post a video. So, please excuse the video quality. This is my FIRST EVER video!!! I'm using my built in camera on my computer to shoot the video, so it's too dark, wobbly because I keep bumping into the computer, and I can't actually
see
the screen to make sure everything looks okay. I'm almost embarrassed to post this, but oh well! I hope it helps!
Posted by

Rebecca Meals
at 8:32 AM
7 comments:

Monday, January 24, 2011
Some of my wonderful knitting friends over on the KNITFreedom Ravelry group have wondered how to do a stretchy invisible bind off on 2x2 ribbing. I was just as curious, since many of my projects use 2x2. Our amazing teacher, Liat, has taught us how to do this on 1x1, but it's not so simple with 2x2. So, after being directed to a website with this technique by a fellow member, I decided to demonstrate it here!
The goal is to change the 2x2 ribbing to 1x1 ribbing so that we can actually do the invisible ribbed bind off. To do this, we must reconfigure the order of the stitches on the needle.
You are basically flipping the 2 middle stitches of the K2, P2 pattern, working with 4 stitches at a time. You will knit the first stitch of the pattern. In the picture below, I have just knitted the first stitch: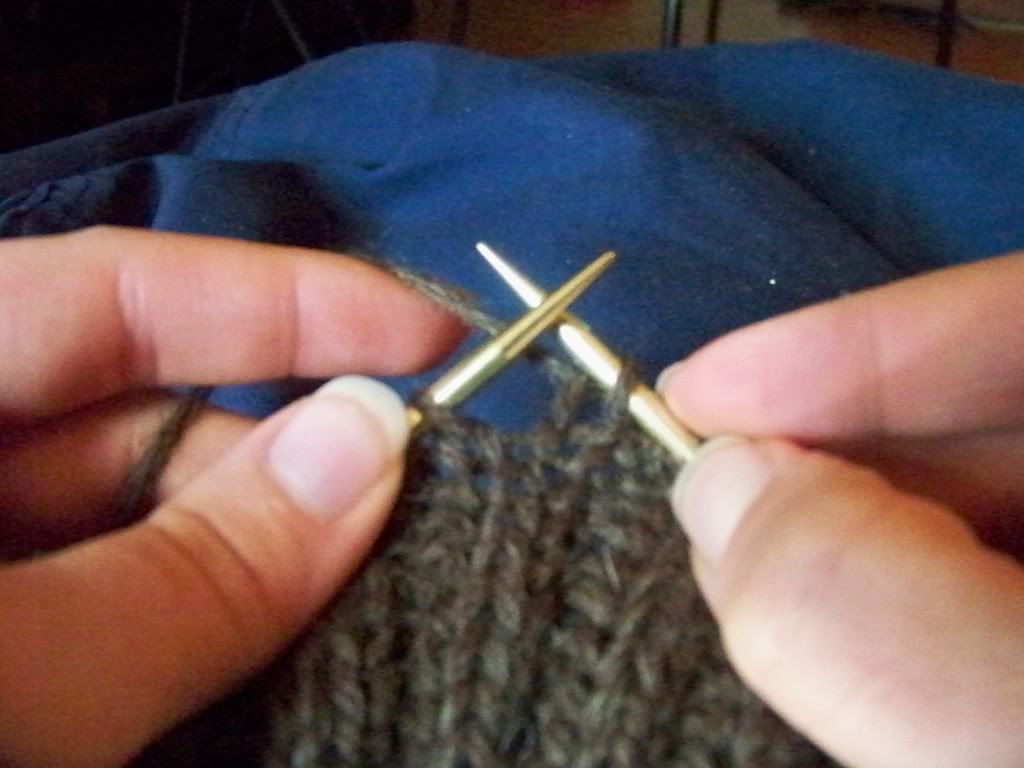 Now, you slip the next stitch (we're in pattern here, so this is the second knit stitch of the 2x2 ribbed pattern). I was having trouble with the stitch dropping, so I used a locking stitch marker to grab it off the left needle, and just let in hang in front of the work: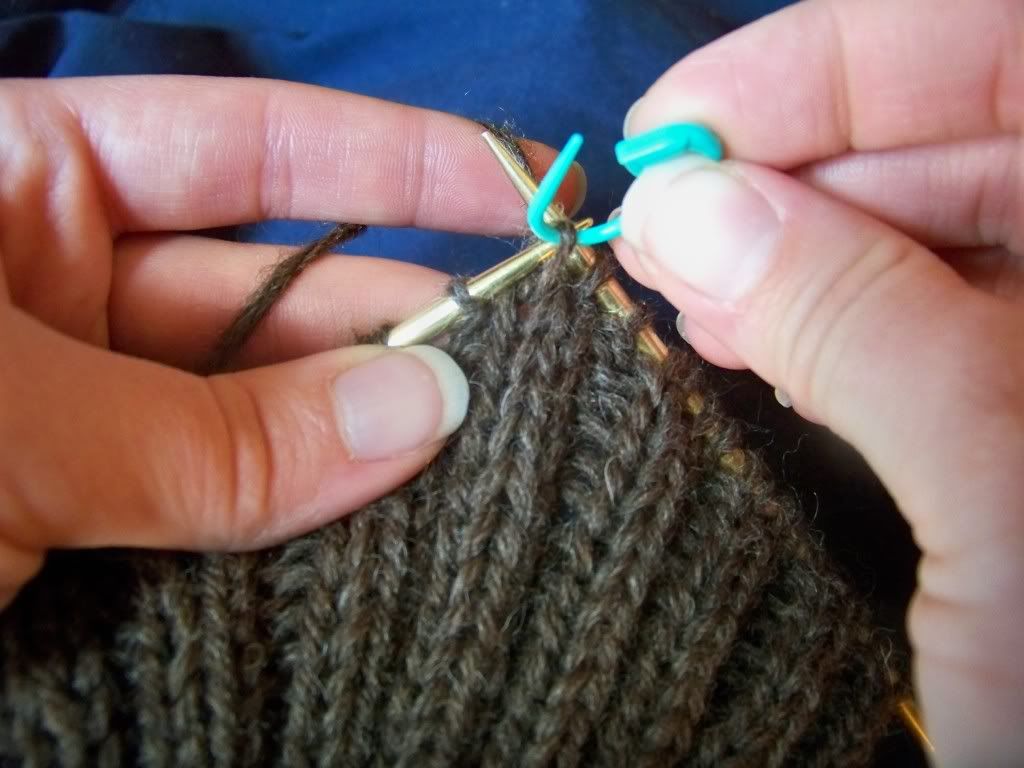 Then we purl the next stitch, which is the first purl stitch of the pattern: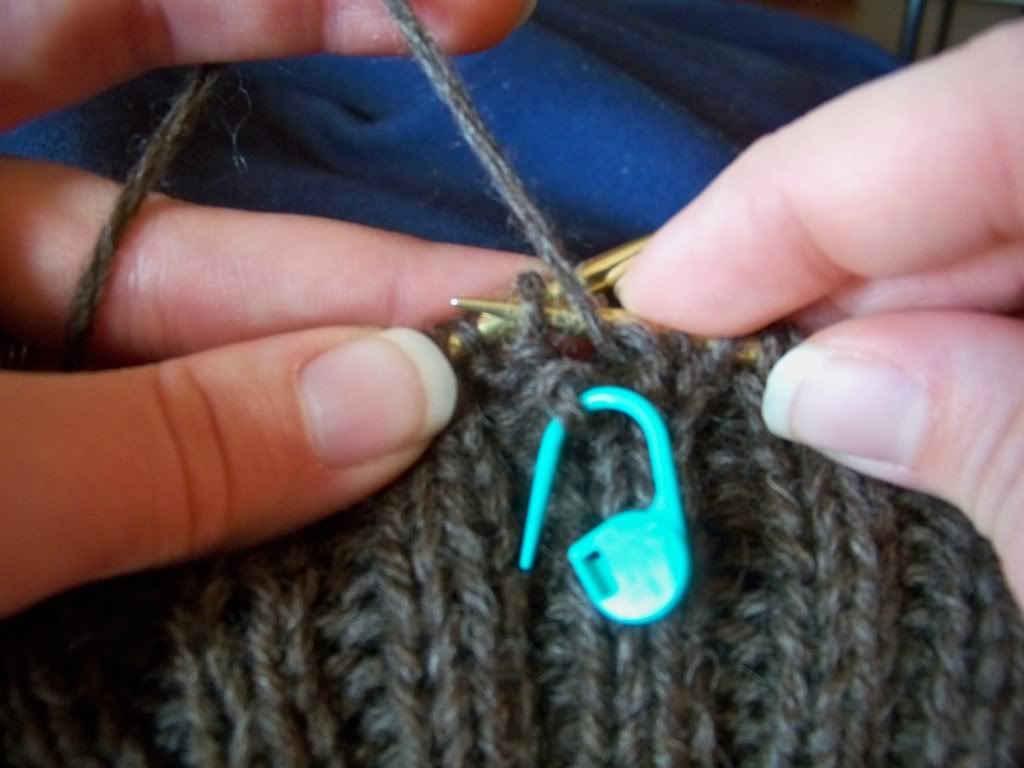 Now we put the slipped stitch back on the needle. See, this is kind of like cabling; we're basically flipping the positions of these two stitches on the needle:

Now we knit this stitch. Notice that we are knitting knitted stitches and purling purled stitches. We just have to alter their order on the needle to make the new 1x1 ribbed pattern.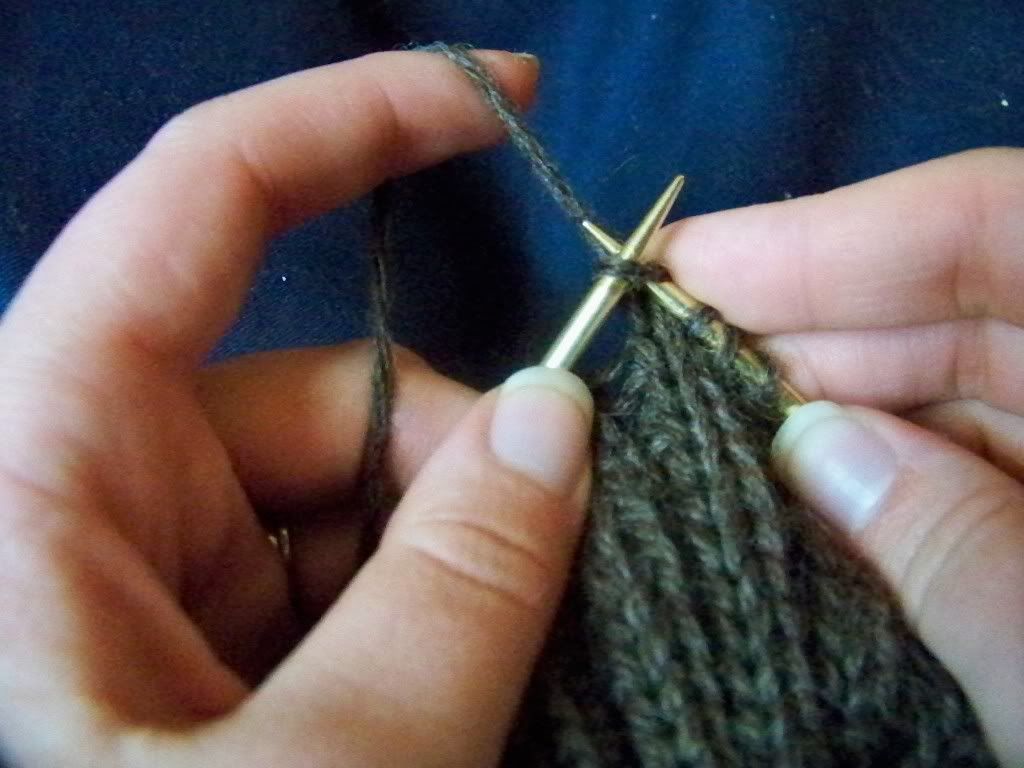 And finally, we purl the last stitch: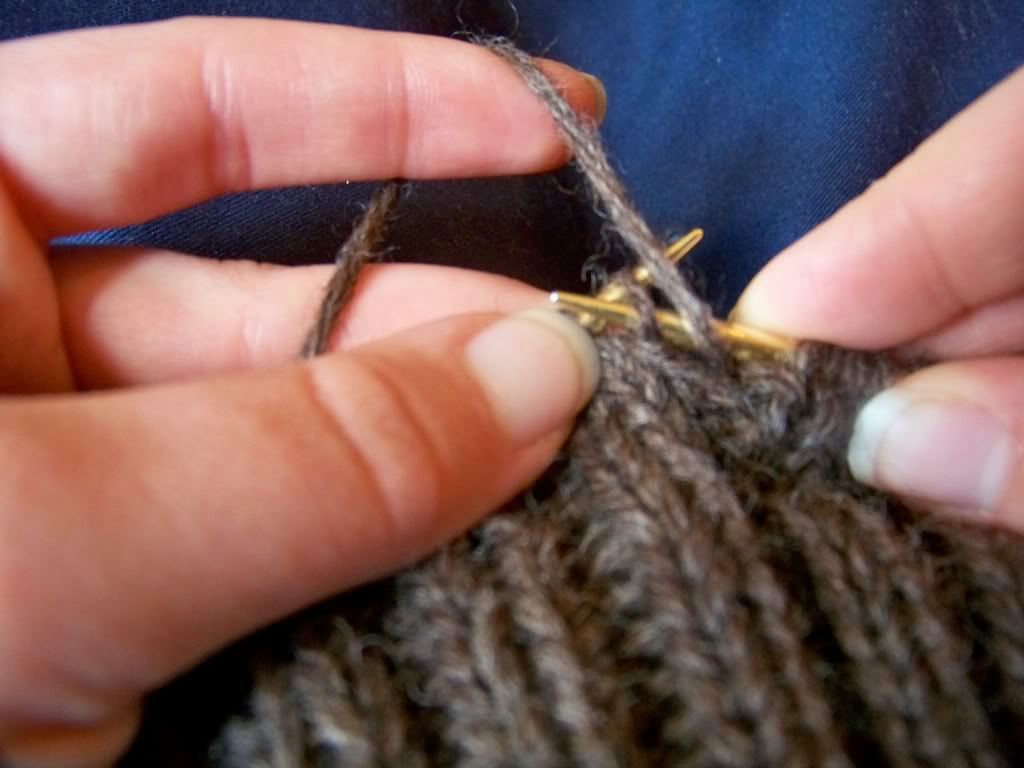 Now, look at the end result. You can see how the row of stitches that are on the needle are 1x1 now. And now you can proceed with Liat's invisible ribbed bind off!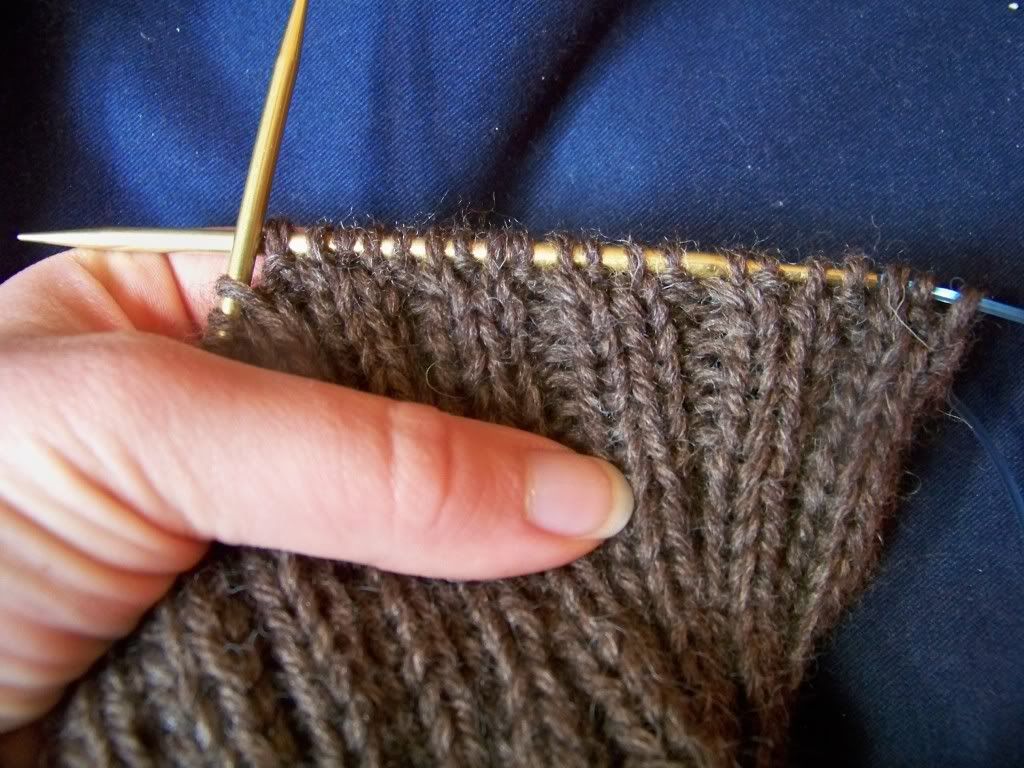 And here it is now that I have finished the invisible ribbed bind off:
Posted by

Rebecca Meals
at 5:49 PM
5 comments: